With all of the resources that Canva has to offer, it is severely underestimated. Bloggers, solopreneurs, essay assignment help experts and social media marketers will benefit from these suggestions. The best part is that no prior design experience is required!
The most common approach to utilising Canva for business is producing and publishing engaging content that will attract online and offline prospects.
Canva is likely the internet tool you were unaware of but will soon find yourself unable to live without. Your marketing initiatives' success depends on your brand identity and design.
Canva's capabilities include creating logos, posters, and social media postings, among other design tools.
There is no cost. Here are nine facts about Canva that you probably didn't know.
9 Unbelievable Features You Didn't Know Canva Had – 
Create Videos
Canva is recognised for its graphic design features, but it does more than create static images. You can make videos, presentations, and other things. Like the image editor, the video editor has templates to help you get started.
The free video editor from Canva makes it simple to stand out on YouTube. With eye-catching thumbnails, original channel art, trendy visuals, and engaging video themes, you can boost your video views now.
Thousands of YouTube video themes, stock pictures, and music are available on the platform. In addition, you may enhance any visual presentation with graphic motion and typography effects in addition to basic controls.
With eye-catching YouTube channel banners and video thumbnails, this is a fantastic platform for making a powerful first impression.
Creating QR Codes
Although QR codes have been utilised in education, they saw a surge during the pandemic. They can distribute comments, create links to exit slips, or share student work galleries. Scanning codes is simple for students, especially in 1:1 device schools.
While Chrome has made it easier to make QR codes within the browser, you can quickly create a QR code from within Canva if you're making a flyer or a promotional image.
Go to the side menu, choose More, and type "QR" into the search box to make a QR code. The only outcome will be the QR Code app. Simply paste your URL, and you're done.
Tidying Up
Let's pretend you don't care about video or QR codes. Canva is only used for graphic design. However, the visual editor still has a minor, nearly undetectable option that can help you equally place things like buttons or text without utilising a grid.
Drag the selector over at least three items or click each item while holding the Shift key to use the functionality. After you've chosen your things, go to the top and click Position, then look for Space evenly. Tidy up is an option in the options. To tidy, simply click!
Experts who offer paper help online to students worldwide love this feature very much.
Make Presentations
Canva's simplicity is what makes it so appealing. You get access to many of Canva's tools once you've logged in, which you can do easily using Google, Facebook, or email.
These include making presentations similar to Microsoft PowerPoint but are arguably more effortless and more flexible. For example, when you search for Presentations, you'll find the page below, which has a variety of templates with varied capabilities tailored to your company's needs.
Choose a template, and you'll get a good sense of Canva's presentation capabilities.
Then, to suit your brand, choose from a variety of photos, videos, music, and text selections, as well as other formatting styles. It's a more modern, bright, and liberated approach to crafting the ideal appearance for your company. So why don't you give it a shot?
Get Direct Prints
Canva not only offers an excellent platform for generating numerous branding ideas, but they also offer a fantastic delivery service. Get your high-quality prints sent right to your door, and they'll look just as lovely as they do on screen, if not better!
Designs can be printed and delivered in four days, with a tracking service and 24/7 support to keep you updated on the status of your prints throughout the process.
Develop Unique Brand Colours
Canva can also help you with your company's branding. Because colours are so significant in communicating your brand to your customers, it's crucial to choose the perfect one to convey the message you want to send. If this is something you're not sure about, Canva offers a series of blogs to go along with their digital tools to assist you.
Canva provides ready-made templates with specific colours that align with your messaging to assist your branding. They also feature a colour palette tool, which allows you to experiment to discover the right colour for your brand.
Add Stock Images
Canva has a library of millions of stock photos that you can use for free to improve your branding (you might need to upgrade to a premium account to get the full use of this feature). Simply go to the left-hand sidebar and click on 'Photos,' then search for the image you want. You can also use the upload tab near the bottom of the left-hand bar to upload your own photographs.
Auto-Resize Designs to Other Dimensions
Canva's auto-resize feature is another fantastic feature. Other design tools can be inconvenient when working on designs in a specific dimension that may need to be changed later. This implies you may have to redo the job to get it to the proper size. With Canva, this isn't the case. When you're working on a design that has to be resized to different dimensions, simply click the 'Resize' button in the light blue bar at the top of the screen, select the dimensions you require, and let it handle the rest. Again, it's worth mentioning that this is a Canva Pro feature.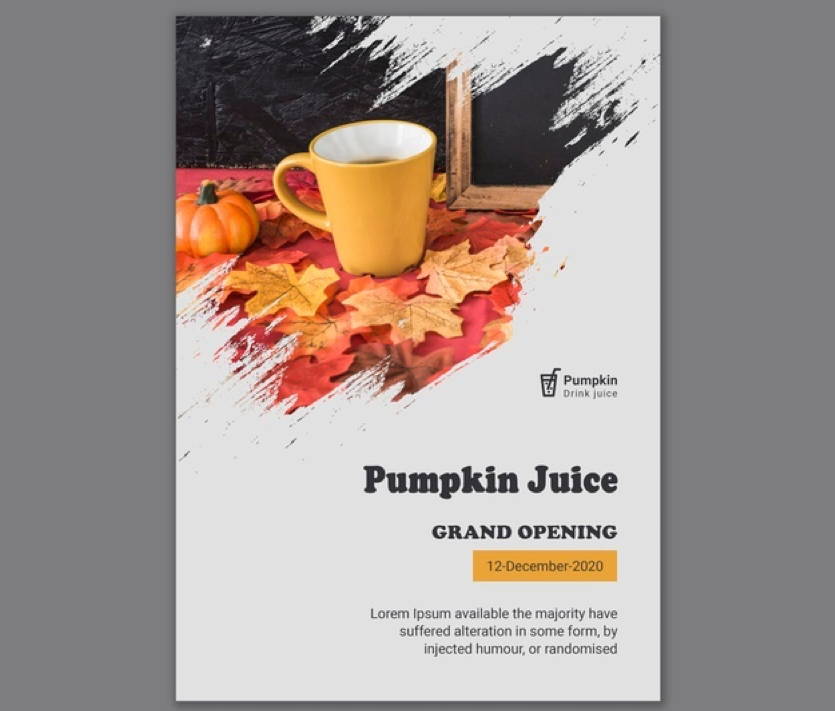 Customise Meeting Agendas
Several business-friendly templates can be found in Canva's "Documents" section. While there aren't any templates dedicated to meeting agendas, the "Letterhead" templates, with a few little adjustments, are sure to impress in any meeting!
After choosing your template and doing all of your changes, save the image as a High-Quality PNG. Save the image to your desktop, then paste it into a Word document like you would any other image. The image will then need to be resized and centred across the page. You may also need to modify the margins in Microsoft Word's "Layout" options. You can create a professional agenda for any type of meeting in under 20 minutes!
Parting words,
The free Canva membership provides many useful features to get you started.
You'll want to upgrade to their Pro Plan if you're going to get even more out of the programme, such as advanced photo selections and templates, as well as the opportunity to download your creations with a transparent background.
Canva is a game-changer for business owners who want to create high-quality, attractive, bespoke content but don't have a graphic design degree or don't want to spend time learning sophisticated design programmes.