There are two episodes of Secret Invasion left, and the show still feels underwhelming. In my mid-season review, I said I could drop Secret Invasion right then and there and never look back. Episode 4 delivered several reveals but didn't change my mind. It still feels like Marvel is pulling its punches. It doesn't have the guts to deliver any shocking twists and turns that would benefit a spy thriller, especially a spy thriller set in the MCU.
Secret Invasion episode 4 finally confirmed the first Skrul Avenger, and it's exactly who we thought it'd be all along. Now that the secret is out, Marvel has started addressing this Secret Invasion plot point without actually revealing more Secret Invasion and/or MCU spoilers. This only reminded me that I have two big questions about the Avenger Skrull reveal and zero expectations that Marvel will take any real risks.
Spoilers from episode 4 follow below.
Theories going into Secret Invasion claimed that War Machine (Don Cheadle) would be one of the Avengers who aren't really who you think they are. We get plenty of clues along the way, but Secret Invasion episode 4 shows a Skrull turning into James Rhodes after showering. Earlier in the episode, Rhodes instructs Nick Fury's (Samuel L. Jackson) wife to kill the former SHIELD agent.
I can't understand why the Skrulls wouldn't have just replaced Fury all along rather than kill him, but that's not the point I'm trying to make. We didn't need to see a Skrull transform into Rhodes to know that he was a Skrull. And that's perhaps a sad choice from Marvel.
The audience is clever enough to figure it out. We don't need Marvel to hold our hand. Plus, it would have driven up our paranoia levels. Not knowing whether Rhodey is a Skrull for certain, despite everything he does, points in that direction.
War-Machine is the first Skrull Avenger
In an interview, Marvel president Kevin Feige addressed the big Secret Invasion reveal.
"We needed to have a character that one would not expect to be a Skrull," Feige said. "Don was on board for this reveal of playing and revealing another side of Rhodey and revealing that, yeah, Rhodey has been a Skrull."
"When we have amazing actors, like Don, that have been with us for so many years, we very much treat them as partners in the creative collaboration," Feige said. "It was very early days when we pitched this concept to Don, and he very much was into it and into being able to play with different sides of Rhodey that we haven't seen before."
"It's fun to fold that in and know that that's what's happening underneath all of these Rhodey scenes," Don Cheadle said of the Secret Invasion twist. "Rhodes is not who he appears to be."
I might not love what Marvel did with Secret Invasion so far, but I absolutely loved Cheadle playing Skrull Rhodes in this one. His conversations with Fury are a highlight, especially in the second episode. It's the kind of exchange between the two characters you'd love to belong to human James Rhodes.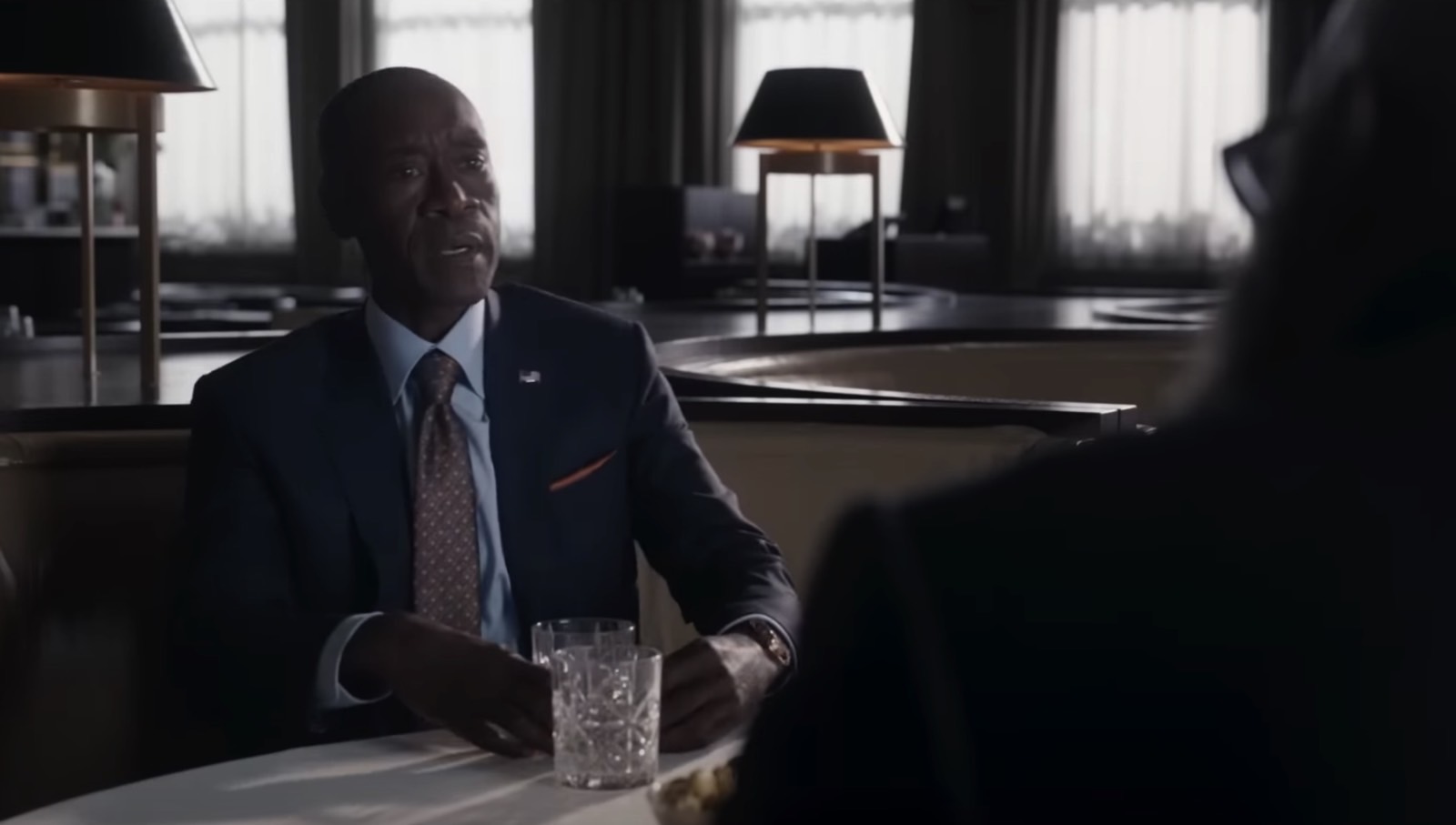 When did the Skrulls replace War Machine?
This brings me to my big question about Rhodey following the Secret Invasion reveals. I want to know when the Skrulls replaced War Machine and why? Episode 4 doesn't cover that, but I'd expect a flashback in episode 5 or 6 to provide the answer.
Feige already teased that the revelation is coming. Viewers will come to "understand exactly how long he's been a Skrull. We like the idea of fans going back and watching some of the other appearances of Rhodey and realizing that that wasn't him."
I like that idea as well. That's why I always thought Secret Invasion could potentially turn the MCU upside down. To make us realize what we thought was real was something else.
I'd love for Marvel to tell us that the Skrulls replaced James Rhodes many years ago. Maybe going as far back as Captain America: Civil War, when the character sustained the kind of injury that rendered him unconscious. The Skrull masquerading as him would have probably reverted to his natural form. So maybe the Skrulls replaced Rhodey while he was in the hospital recovering. And what if the real Rhodes died?
I love the idea of a Skrull acting as War Machine during the Thanos (Josh Brolin) invasion in Infinity War. For him to then have joined the Avengers in earnest despite clearly hating the human race. Because the entire universe would have been in disarray by then. To have bonded with Nebula (Karen Gillan). To have been a part of the Time Heist and fought Thanos again in Endgame.
But I suspect Marvel will play everything a lot safer than that so as not to ruin some of Rhodey's best moments so far.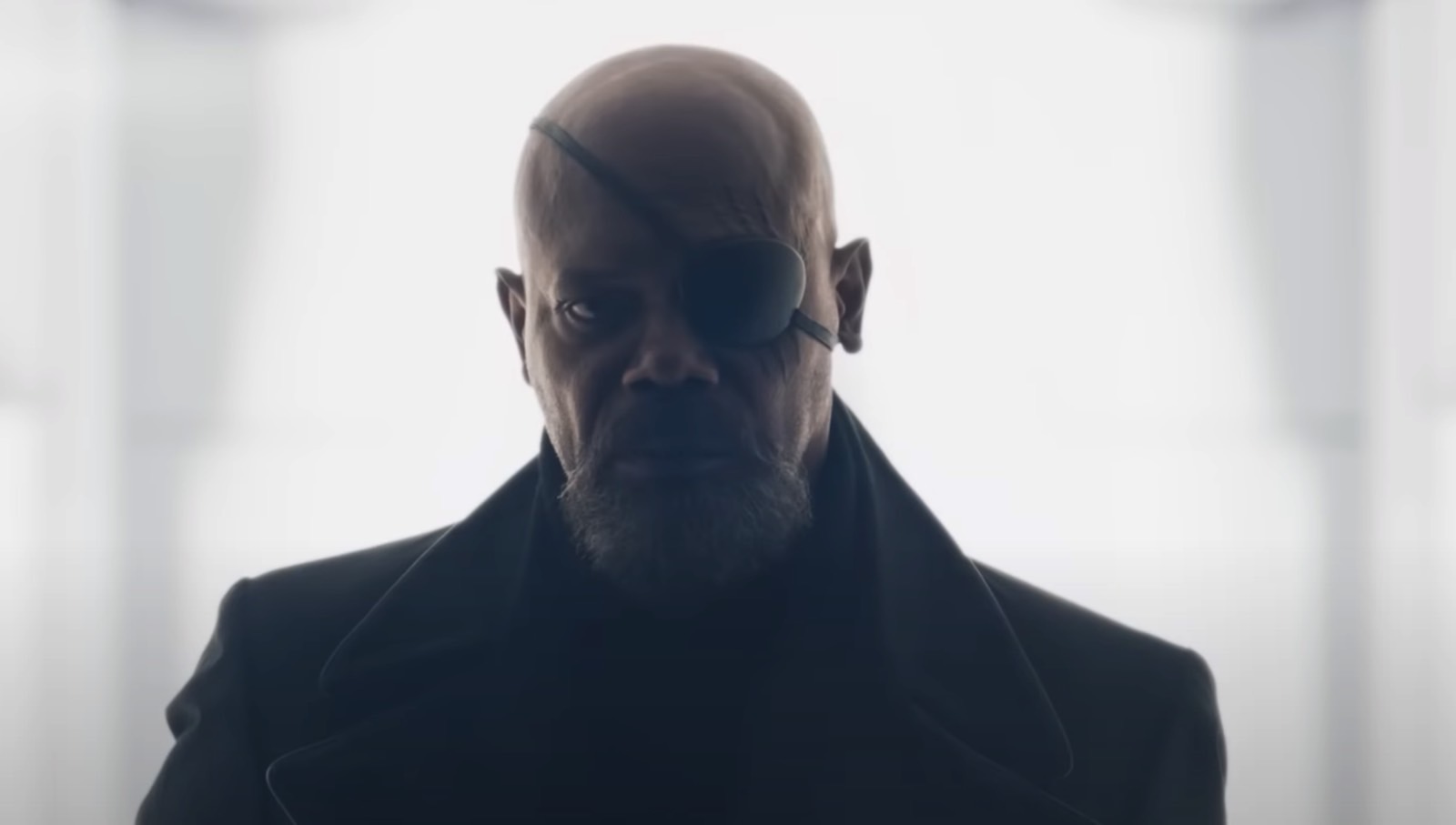 What other Avengers are Skrulls in disguise?
This brings me to my second question about Marvel's big Secret Invasion Avengers reveal. Who else on the Avengers team was a Skrull all along? You don't replace just War Machine if you get the chance. Any superhero who doesn't have real superpowers is a game. And the Skrulls would have wanted to replace more than one Avenger to keep an eye on the group.
Since James Rhodes was on Team Tony Stark (Robert Downey Jr.) in Civil War, the Skrulls would have wanted to get someone inside the Steve Rogers (Chris Evans) faction.
I'm trying to say that I'd love for Marvel to have taken some real risks with Secret Invasion by replacing more than one Avenger with Skrulls.
I fear that Marvel has played this one extremely safe. I don't expect any big Skrull Avengers surprises in the final episodes. Hopefully, I'm wrong. But, after four episodes, Secret Invasion doesn't feel like the story that reshapes the MCU. Marvel didn't have the guts to deliver that story on Disney Plus.
What's more likely to happen is for Fury and G'iah (Emilia Clarke) to defeat the Skrull rebellion alone, without much help from anyone else.
Denial of responsibility!
Web Times is an automatic aggregator of the all world's media. In each content, the hyperlink to the primary source is specified. All trademarks belong to their rightful owners, all materials to their authors. If you are the owner of the content and do not want us to publish your materials, please contact us by email –
webtimes.uk
. The content will be deleted within 24 hours.